toutes les villes et les dates
Pas disponible!
Malheureusement il n'y a plus de tickets disponibles pour cet événement. Merci de t'adresser à notre partenaire local.
Remarques
EOFT becomes more inclusive:
Together with adidas TERREX we present the EOFT 2022 program via the GRETA APP even more accessible! The app enables visually and hearing impaired people to have an accessible cinema experience through audio description or subtitles - Greta 'whispers audio description' and 'plays subtitles'. Subtitles in different languages can also be added.
More info: www.gretaundstarks.de
Notre partenaire local / la billeterie
Die Viking Adventures GmbH

Die Viking Adventures GmbH wurde 1994 von drei Trierer Studenten gegründet und ist ein klassisches inhabergeführtes Fachgeschäft für Outdoor- und Reiseausrüstung.

Zu dem Sortiment zählen Bekleidung, Schuhe, Rucksäcke, Zelte und Ausrüstung für Outdoor, Trekking, Berg- und Klettersport. Das Einzugsgebiet erstreckt sich über den rheinland-pfälzischen Raum, Luxemburg, Belgien und Teile der französischen Grenzregion.

Lasst Euch begeistern von der Kompetenz und Leidenschaft der Mitarbeiter und Ausrüstungsexperten. Die Faszination Outdoor beginnt mitten in Trier.

Viking Adventures GmbH
Paulinstrasse 25-27
54292 Trier
Allemagne
Accès via GoogleMaps

+49 651 146262 0
www.viking-adventures.de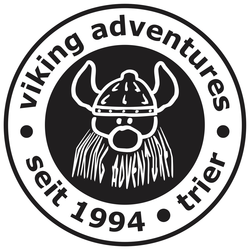 Lieu de l'événement
CinemaxX Trier - Saal 1
Moselstraße 17
54290 Trier
Allemagne
Accès via GoogleMaps


www.cinemaxx.de

Entrée: 19:30